Popular CT Campgrounds
Connecticut Family Camping
Mystic CT Visit historical old Mystic for a great weekend getaway. Take the Mystic River cruise.

Connecticut Camping
Lots of campgrounds to choose from. Have fun!

Connecticut Hotels Grab a reservation here. Easy and secure interface.

CT Lighthouses
View the different types and where they are located.

Cooltan Clothes Get a tan through your clothes. Great for vacations, golfing, and other outdoor sports
Travel Scrapbook Make a scrapbook while you travel on vacation.
We've noticed that most of the campgrounds here in Connecticut are privately owned, or family owned and operated, which is a lot different than the Midwest US, where most campgrounds are put in charge of the Corps of Engineers.
Family operated campgrounds offer more of a personal touch and everyone is friendly.
Some do have strict camping rules though, and are more expensive than the state campgrounds
All of the campgrounds are scenic in one way or another, and some have special features like the RiverBend campground, where you can enjoy panning for minerals and exploring a mine.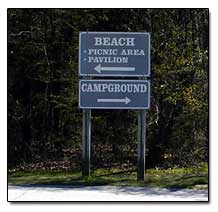 Need a Camping List? Or Camping Recipe Ideas?

Ashford, CT - Brialee RV & Tent Park Inc. - 174 Laurel Lane 06278-1017 Apr-Dec

Baltic, CT - Salt Rock Family Camping - 120 Scotland Road (Route 97) 06330-9802 (860)822-0884 pool May-Fall
Barkhamsted, CT - White Pines Campground - 232 Old North Road - 06098 April to October
Bozrah, CT - Odetah Camping Resort (formerly Odetah Campground) - 38 Bozrah St. Ext. - 06334-1301 April to October
Clinton, CT - Riverdale Camp Sites - 111 River Road - 06413 April to October
Cornwall Bridge, CT - Housatonic Meadows State Park Route 7 - (860) 672-6772 - flush, showers, hiking, fishing Apr-
E Canaan, CT - Lone Oak Camp Sites 360 Norfolk Road 06024 - April to October
East Hampton CT - Camp Claire Children's Camp - Directions to Camp Claire : From I-95, Take exit #70. Follow CT 156 West (approximately 4.5 miles). Take your first left after the Lyme Volunteer Fire Co., and another left onto Cove Road. Go right at the top of the hill.
East Hampton, CT - Nelson's Family Campground - 71 Mott Hill Road E 06424 - April to October
E Lyme, CT - Camp Niantic By The Atlantic - 271 W Main St. 06333
E. Killingly, CT - Hide-A-Way Cove Campground - North Road - 06239 (860) 774-1128 - April to October
Eastford, CT - Charlie Brown Campground - 98 Chaplin Road - 06242-9439 - April to October
Eastford, CT - Peppertree Camping - Route 198 06242 (860) 974-1439 - April to October
Eastford, CT - Silvermine Horse Camp - Pilfershire Road, Natchaug State Forest - Apr to Nov
East Haddam, CT - DEVIL'S HOPYARD STATE PARK - 366 Hopyard Rd - (860) 873-8566 - fish Apr-Memorial
East Haddam, CT - GILETTE CASTLE STATE PARK - River Camping, no vehicle access - May-Sep
East Haddam, CT - SELDEN NECK STATE PARK - River Camping, no vehicle access - May-Sep
East Haddam, CT - HURD STATE PARK - River Camping, no vehicle access - (203) 526-2336 - May-Sep
Goshen, CT - Mohawk Campground - 708 Sharon Turnpike 06756-1502 - (860) 491-2231 - April to October
Goshen, CT - Valley In The Pines Campground - Lucas Road 06756 - (860) 491-2032 (800) 201-2267 - April to October
Jewitt City, CT - HOPEVILLE POND STATE PARK - 193 Roode Road - (860) 376-0313 - showers, fishing, swim Apr-Fall
Kent, CT - Macedonia Brook State Park 159 Macedonia Brook Road - (860) 927-4100 - fishing, hiking Apr-Fall
Lebanon, CT - Lake Williams Campground - 1742 Exeter Road - 06249-1322 (860) 642-7761 - April to October
Lebanon, CT - Waters Edge Family Campground - 271 Leonard Bridge Road 06249-1920 - (860) 642-7470, (800) 828-6478 - April to October
Lisbon, CT - Ross Hill Park - 170 Ross Hill Road 06351 - All year This a great place to go camping. They have dances, they celebrate every holiday. Our friends have a seasonal camper there. During Halloween they trick and treat to all the campers. There is a swimming hole or Misquamicut State Beach is 30 minutes away.
Litchfield, CT - Hemlock Hill Camp Resort & Co-operative - 118 Hemlock Hill Road 06759 - (860) 567-2267 - April to October
Seasonal
Litchfield, CT - Looking Glass Hill Campground S 14 Cozy Hill 06750 - (860) 567-2050
Madison, CT - HAMMONASSET STATE PARK - 1288 Boston Post Road, (Route 1) - (203) 245-1817 - showers, hiking, fishing May-Fall
Monroe CT - Webb Mountain
Montville, CT - Laurel-Lock Campground - S 15 COTTAGE Road 06353 - (860) 859-1424
New Preston, CT - LAKE WARAMAUG State Park - 30 LAKE WARAMAUG ROAD - (860) 868-0220 - showers, fishing, swim Memorial-Fall
East Lyme, CT - ROCKY NECK STATE PARK - 244 West Main Street (Route 156) - (860) 739-5471 - showers, fishing, swim May-Fall
N Stonington, CT - Highland Orchards Resort Park - Route 49, 06359-1718 - (860) 599-5101 - All year

Oakdale, CT - Pequot Ledge Campground - S - 157 Doyle Road 06370-1053 - (860) 859-0682 - April to October
Old Mystic, CT - Sun RV Resorts - Route 184 Campground Road 06372 - Apr-Nov
Oneco, CT - River Bend Campground - Route 14A Box 23, 06373 - (860) 564-3440 - April to October Have fun! Pan for gems.

Pleasant Valley, CT - American Legion State Forest - West River Road - (860) 379-0922 - showers fishing Apr-Fall
Plymouth, CT - Gentile's Campground - Route 262 Mount Tobe Road 06782-9802 - (860) 283-8437 - April to October
Pomfret Center, CT - Mashamoquet Brook Camp - Off Route 44, Mashamoquet Brook State Park - (860) 928-6121 - hiking Apr-Fall $9 off season
Pomfret Center, CT - Wolf Den Campground - Off Route 44, Mashamoquet Brook State Park - (860) 928-6121 - showers, hiking April to Fall
Preston, CT - Hidden Acres Campground - 47 River Road 06365 - (860) 887-9633
Salem, CT - Salem Farms Campground - Alexander Road 06420 - (860) 859-2320, (800) 479-9238 - April to October
Scotland, CT - Highland Campground - Toleration Road 06264 - (860) 423-5684 - May to October
Southbury, CT - KETTLETON STATE PARK - 1400 Georges Hill Road - (203) 264-5678 - showers, fishing, swim May-Fall
Stafford Springs, CT - Mineral Springs Family Campgrounds - 135 Leonard Road - (860) 684-2993 - May to October
Stafford Springs, CT - Roaring Brook Campground - 8 South Road 06076 - (860) 684-7086
Stafford Springs, CT - Sun Valley Camping Cooperative - 51 Springfield Road 06076 - (860) 684-5861

Thomaston, CT - BLACK ROCK STATE PARK - Route 6 - (860) 283-8088 13 96 x x, showers cfg swim Apr-fall
Thomaston, CT - Branchbrook Campground - 435 Watertown Road 06787-1827 - (860) 283-8144 - April to October
Tolland, CT - Del-aire Camping Resort - 704 Shenipsit Lake Road 06084-2305 - (860) 875-8325 - May to October

Voluntown, CT - Circle C Campground - Bailey Pond Road 06384 - (860) 564-4534 - April to October
Voluntown, CT - Green Falls Campground - off Route 138 - fishing, swim Apr-Fall
Voluntown, CT - Mt. Misery Campground - off Route 49 - fishing, swim Apr-Fall
Voluntown, CT - Frog Hollow Horse Camp - Pachaug State Forest - Apr-Nov

West Simsbury - Flamig Farm - A summer camp and more - 7 Shingle Mill Road Tel.: (860) 658-5070
West Willington, CT - Moosemeadow Camping Resort - Kechkes Road 06279 - (860) 429-7451 - April to October
Willington, CT - Rainbow Acres Family Campground - 166 Village Hill Road 06279-2218 - (860) 684-5704 - May to October
Woodstock, CT - Beaver Pines Campground - 1728 Route 198, 06281 - (860) 974-3910 - April to October
Woodstock, CT - Chamberlain Lake Campground - 1397 Route 197, 06281-1427 - (860) 974-0567 - May to October
Woodstock, CT - Meadowside Woodstock - 25 Route 197, 06281-1427 - (860) 923-3677
---