Fred's Shanty Snack Shop
New London CT
Freds Shanty is our favorite place for a quick lunch when we're in New London, CT.
It sits overlooking the historical Thames River, and is about two miles from Ocean Beach Park.
There are private beaches nearby and the new London lighthouse.
If you stop at Fred's Shanty be sure to try their famous New England clam chowder.
We also grab their cheeseburgers and french fries, that they make a special way. Yum, Yum, they are so good. Sit at the picnic tables under the awning, and enjoy the view and the food.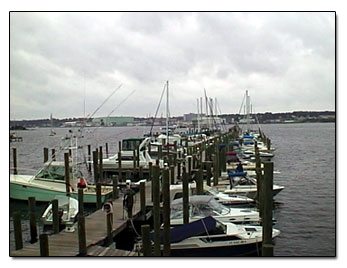 Freds Shanty is open from early Spring to October. At lunchtime it's sometimes hard to find a place to park so go early. Mitchell College is right down the street. If you follow the shoreline road south you can see the New London Lighthouse.
Fred's Shanty is located on the waterfront at
272 Pequot Ave, New London, CT Phone: 860-447-1301
---
This website is based on our own travels thru New England.
Therefore, the information on hotels, restaurants, things to do, etc. may change.