Restaurants and Buffets
Southern New England
Southern New England Restaurants
This is a page of New England Restaurants and Buffets that are featured on our website.
It took a lot of research to get all these restaurants together, and most of these are located in Connecticut, Rhode Island, and Massachusetts.
There are also seafood restaurants, romantic restaurants, Pubs and Inns, and more. The All You Can Eat restaurants are our favorites.
R I Featured Restaurants
RI All You Can Eat Buffets
RI Romantic Restaurants
Block Island Restaurants
Galilee, RI Pier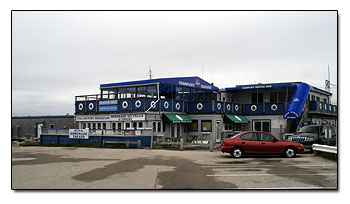 George's of Galliee
Champlin's Seafood Restaurant
Middletown Restaurants
Atlantic Grill Diner
Flo's Clam Shack
KJ's Pub and Restaurant
Narragansett, RI Restaurants
Starboard Galley
Spain's of Narragansett
Coastguard House
Basil's Restaurant
Newport, RI Restaurants
Christies of Newport
The Red Parrot Restaurant
Sabina Doyles Restaurant
Percy's Bistro Restaurant
Salas Dining
White Horse Restaurant

Nordic Lodge Lobster Restaurant, RI
Used to be located in Newport
but moved to Charlestown RI
CT Featured Restaurants
CT All You Can Eat Buffets
CT Pubs and Inns
CT Seafood Restaurants
Milford CT
Milford CT Restaurants
Bridgeport CT
Captain's Cove, CT
New London
Fred's Shanty Snack Shop CT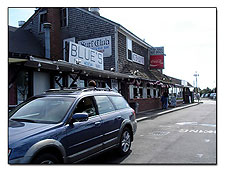 Stratford CT
Marnick's Restaurant
Off the Wall restaurant
Knapp's Landing
Harborside Restaurant
Mystic CT, Noanke
Abbott's Lobster Restaurant
New Haven CT
Sage American Oyster Grill New Haven
North Stonington CT
Custy's All You Can Eat Lobster Buffet
West Haven, CT
West Haven Shoreline Seafood Restaurants


MA Restaurants
Provinctown Restaurants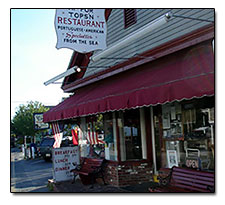 Bubala's
Ciro and Sals
Edwige at Night Restaurant
Enzo Restaurant
Fanizzi's by the Sea
Govenor Bradford Restaurant
Landmark Restaurant
The Lobster Pot
Mojos Fast Food
Napi's Restaurant
Tip and Tops'N
Tofu A GoGo
Provincetown House of Pizza
Spiritus Pizza
Surf Club Raw Bar.
Whaler Restaurant and Lounge
Capecod Restaurants
Orleans Cookes Restaurant
Wood's Hole Restaurants
Also see All you can eat restaurants in New York
---
Cool Pages
Child Travel Tips
- How to keep the kids busy while traveling.
Travel Scrapbook
- Make a scrapbook while on vaction.
Cooltan Tan Through Shirts and Swimwear
- Get a tan through your clothes! Shirts, shorts, and swimwear.